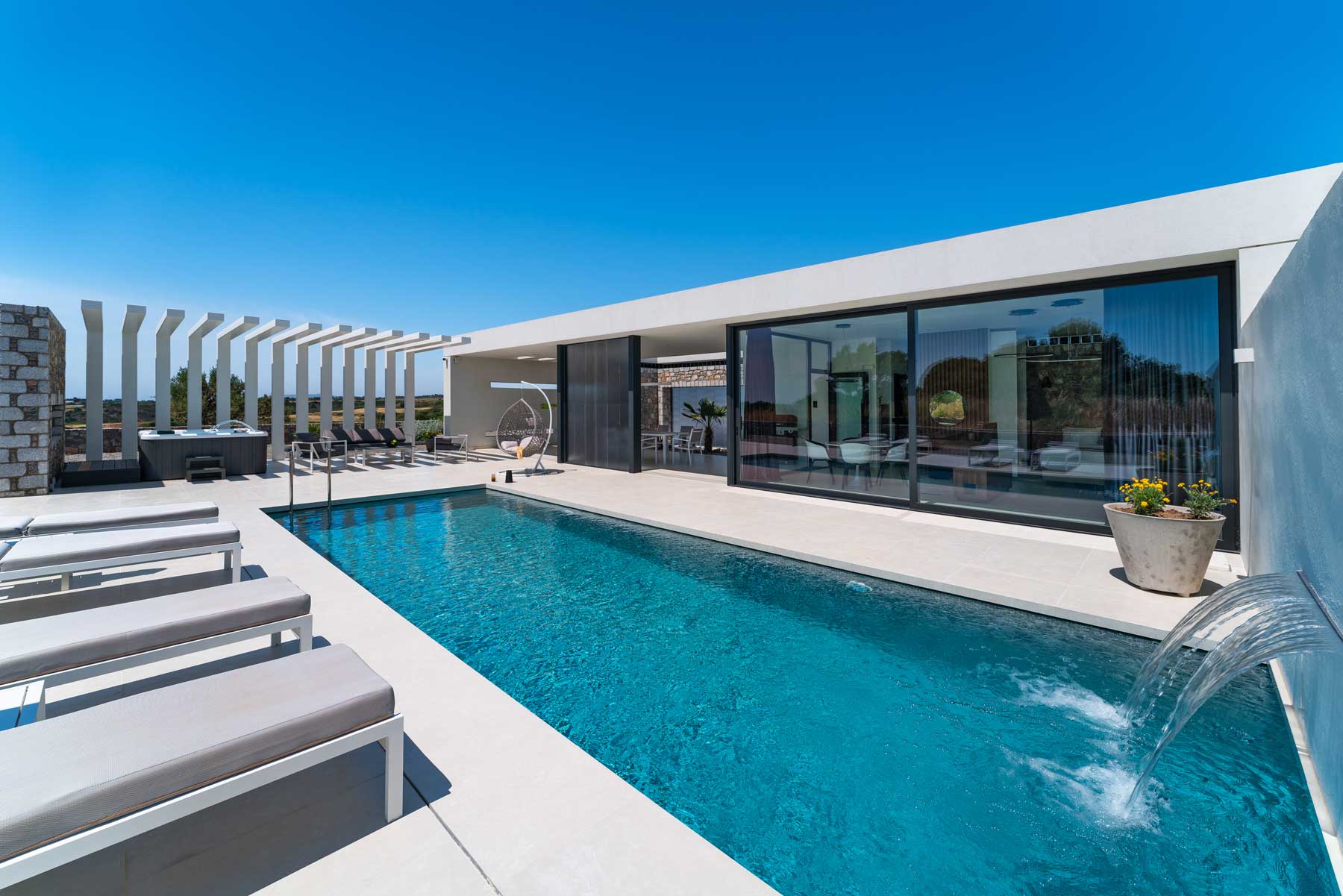 Our second newly built villa is identical to the previous one and can also accommodate 2 guests. It has the same layout as our 6.4 villa offering a unique architectural contemporary style showcasing simplicity and uniformity.
Both villas have electric roller shades, individual air-conditioning and are fully automated.
Everything is truly at the touch of your fingertips, from light scenarios and playing music to choosing tv channels, adjusting the A/C, rolling shades or even changing the pool light to match your mood.