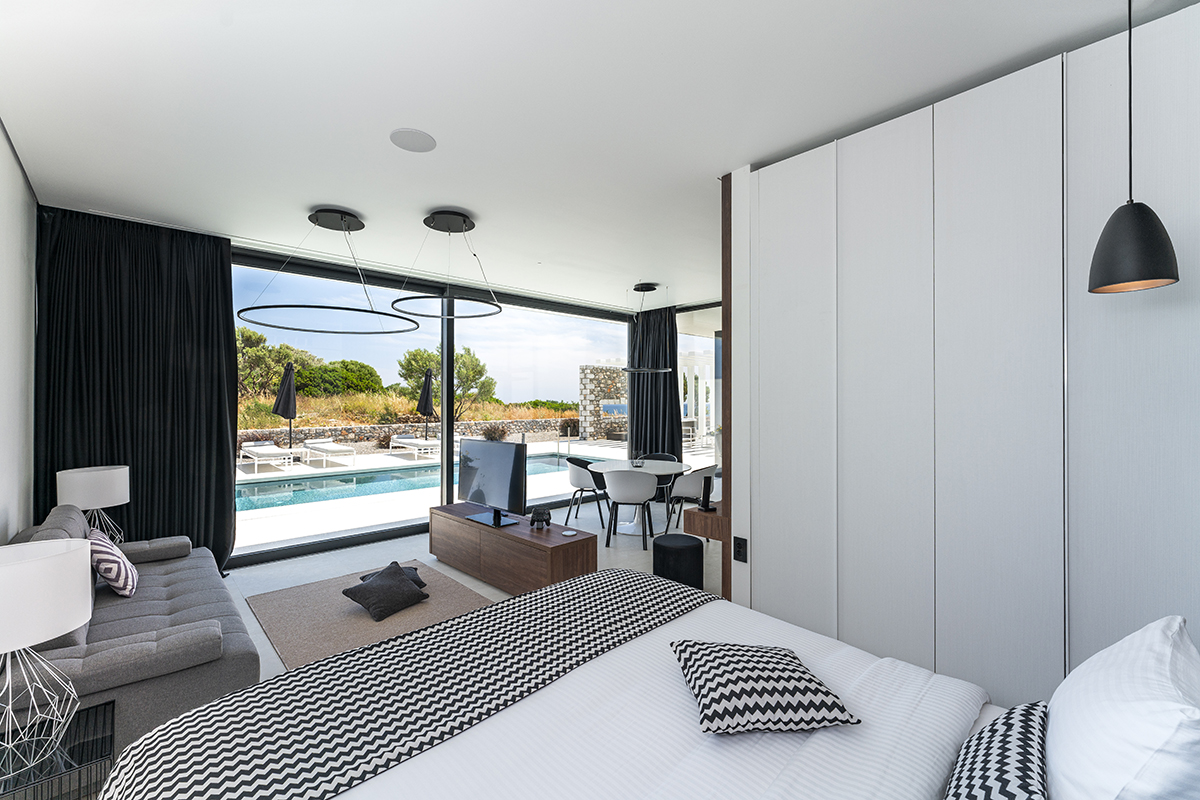 Our newest addition is this one bedroom villa, ideal for couples or small families.
It comprises of one room space with a king size bed and a retractable sofa that extends to a standard size double bed if needed.
A small but fully equipped and stocked kitchen with a uniquely designed bathroom with floor to ceiling glass panels on both sides makes for some unique experience!!!
On the same area there's also a dining and a living room area with a large satellite tv offering mainly European channels, Netflix and a pre-installed games PlayStation console.
What makes this villa from unique are the large glass panels offer undisrupted view of the entire swimming pool and the jacuzzi area which can easily accommodate up to 6 guests, as well as an exterior dining area with a living room and a private heated jacuzzi.
The entire villa is fully automated through Crestron systems enhancing the overall experience.