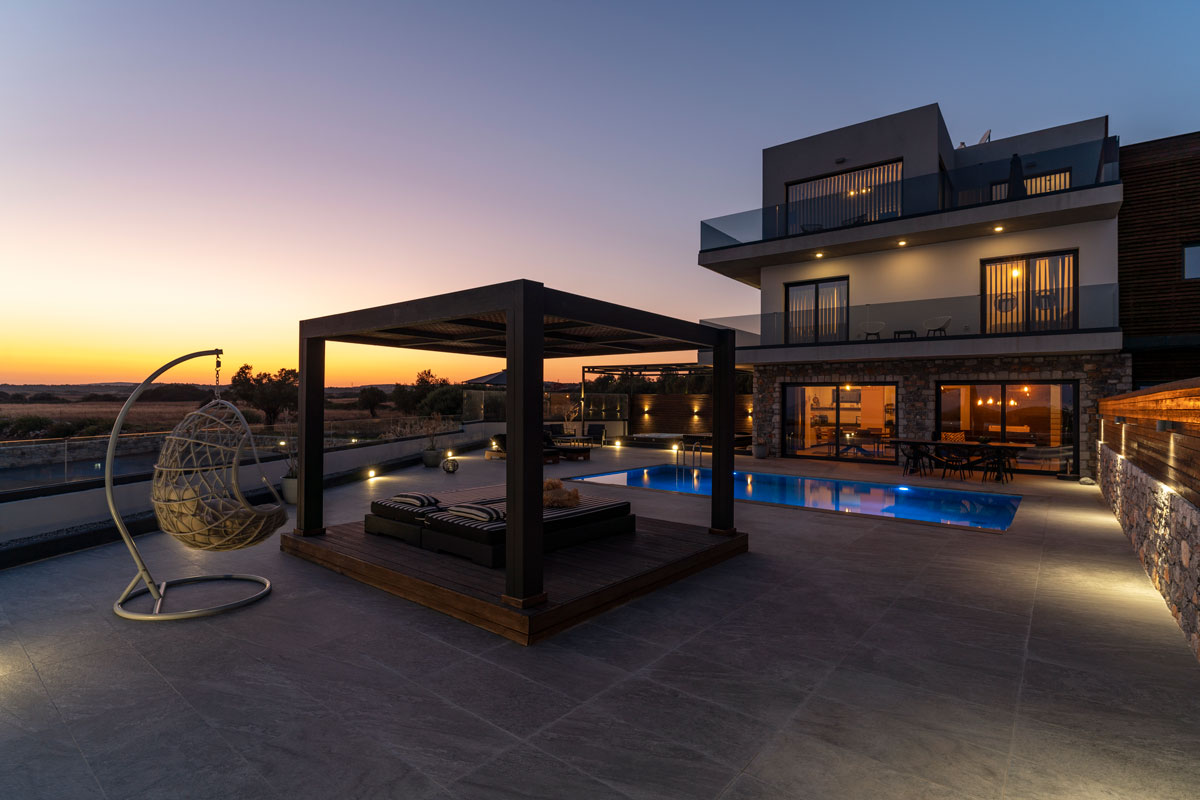 The last of our three-story villas, is also suited for up to six people as well.
It is themed in industrial concept as the previous ones and has the same layout as well. It also offers three bedrooms with an exquisite view of the entire area.
Two tastefully decorated bedrooms each one with a king size bed are situated on the first floor alongside a walk-in closet room, and a large shared bathroom.
On the top floor you'll find our premium penthouse suite with the most amazing view we can offer. It has its own private bathroom a changing area, and its own individual terrace with sunbeds for a complete relaxation in the comfort of your room.